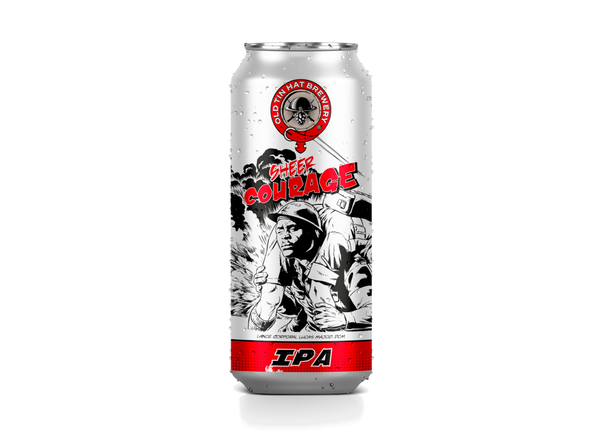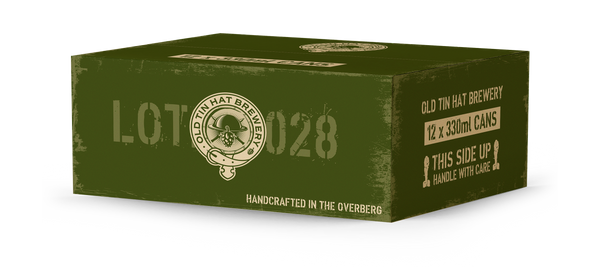 Beer Style
For beer lovers with the courage to try something different ... A traditional hop-heavy, easily drinkable India Pale Ale with a firm malty backbone. Handcrafted in the Overberg. Artisanal quality without compromise.
Item Description
Ammo Case : 24 x 500ml
6% Vol
Shipping & Tax 
Price Includes shipping and VAT (anywhere in RSA)
THE LUCAS MAJOZI STORY
South African WWII Stretcher Bearer, Lance Corporal Lucas Majozi would become a national hero when, unarmed, he entered into a hail of enemy machine gun fire to rescue injured South African soldiers caught in the crossfire ... He joined the Native Military Corps as a stretcher bearer and was attached to the 1st 2nd Field Force Battalion as an unarmed combatant.

At the start of the Battle of El Alamein on the night of October 23, 1942, the South Africans were tasked with pathfinding. Caught in heavy German shelling and machine gun fire they were pinned down taking many casualties. Within 100 yards of enemy firing positions, unarmed, not thinking of his own safety Majozi evacuated the wounded assisted by a co-bearer. Despite his own shrapnel wounds, he continued his rescue mission. He refused the order to go to the aid station for medics to see to his wounds. His reply, "there are many more to be rescued." Such was the ferocity of the firefight, his co-stretcher-bearer also became a casualty. Continuing alone, Majozi went back and forward to singlehandedly rescue more men, carrying them to safety through sheer strength and courage. Bleeding and exhausted he refused a second order to return to safety. 
He remained on duty with a smile, until the next morning, when he collapsed from exhaustion, loss of blood from bullet and shrapnel wounds. For sheer courage and devotion whilst under fire, he earned the Distinguished Conduct Medal for gallantry having saved the lives of many wounded soldiers. In so doing cementing himself as one of the greatest South Africa heroes of war.