CAULDRON OF VALOUR - PILSNER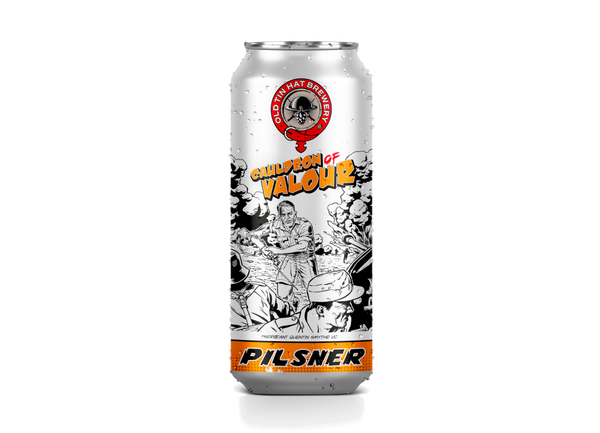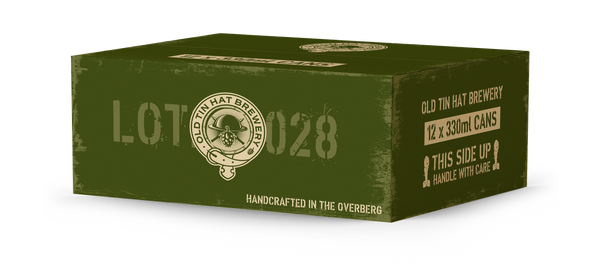 Beer Style
This Pilsner style Lager puts classic hops at the forefront for a bolder and more intense taste. Handcrafted in the Overberg. Artisanal quality without compromise.
Item Description
Ammo Case : 24 x 500ml
5% Vol
Shipping & Tax 
Price Includes shipping and VAT (anywhere in RSA)
THE QUENTIN SMYTHE STORY
South African WWII Victoria Cross hero, Sergeant Quentin Smythe, earned his decoration when he assumed command of his platoon. 26 May 1942: Rommel's Afrika Korps attacks the British and Allied Armies in a drive to capture Tobruk. The Allies stalled the advance in a battle known as The Cauldron before retreating towards Egypt whilst engaging Rommel in a series of defensive 'boxes' along Gaza Line.
5 June saw the South Africa forces holding a defensive box in a heavy Rommel attack. An intense counter attack on one od Rommel's strong points at Alem Hamaz, south of Gazala, earned a South African from the Royal Natal Carbineers the illustrious Victoria Cross.
With his Commanding Officer severely wounded and despite a shrapnel wound to the forehead, Sergeant Quentin Smythe assumed command of his platoon. Whilst under heavy machine gun fire and ignoring his own threatened position he destroyed the machine gun nest and captured its crew. His courage in face of danger did not stop there. Weak from loss of blood he led the advance and single-handedly attacked and captured the crew of a second enemy anti-tank gun position. He shot and bayonetted several enemy soldiers, forcing them to retreat. Throughout this skirmish Smythe displayed total disregard for his own safety.

His leadership and courage served as inspiration to his men. For these actions he would become the first South African to be awarded the Victoria Cross for conspicuous gallantry in action in World War II.