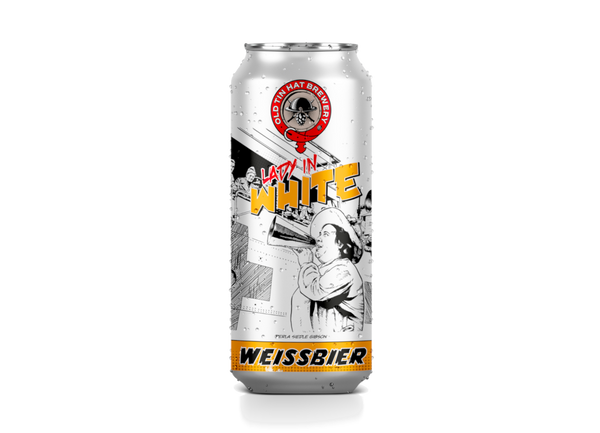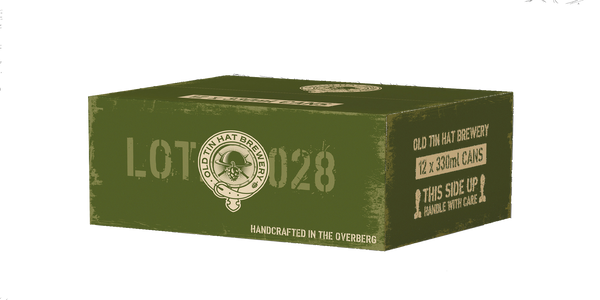 Beer Style
A wheat beer with aromas and flavours of banana custard, vanilla, spice and subtle balancing hops. Handcrafted in the Overberg. Artisanal quality without compromise.
Ammo Case 24 x 500ml
4.5% Vol
Shipping & Tax
Shipping & Tax Pricing includes shipping and VAT (anywhere in the RSA)
The Perla Gibson Story
Perla Siedle Gibson was known as the Lady in White. She was a soprano and South African wartime treasure during World War 2, known for serenading troopships and hospital-ships in and out of Durban harbour.  
An iconic woman, with an eye-catching white dress and wearing a red hat, she stood on Durban's harbour's north pier where the ships were entering and leaving, to sing patriotic and sentimental songs through a megaphone salvaged from a torpedoed ship – gifted to her by grateful British soldiers. 
Durban harbour was a busy wartime waystation for fleets en route to the North African and Far East fronts. Gibson became famous among thousands of Allied troops, serenading their departure and arrivals.
This inspiring act of kindness arose when seeing off a young Irish seaman her family entertained the day before. As his troopship departed, he called across the water for her to sing for the Irish. She sang "When Irish Eyes are Smiling" and decided to sing to every ship entering or leaving Durban harbour thereafter.
Married to Air Sergeant Jack Gibson, who served in Italy, they had two sons and a daughter in the military. She sang all their ships goodbye as they left for the war. From April 1940 to August 1945, irrespective of weather, she never missed a convoy. Not even on the day she learnt her eldest son Roy was killed in action in Italy. She serenaded more than 5,000 ships and some quarter of a million Allied service men. Her initiative providing a vital boost to Allied troop morale at a time of great severity.
Known as South Africa's 'Vera Lynn' in a twist of fate the two famous wartime singers, one British and one South African, met and befriended each other after the war. The Lady in White died in 1971, shortly before her 83rd birthday. In August 1995, on the anniversary of VJ Day, a statue of Perla Gibson was officially unveiled by Perla's two surviving children Joy Liddiard and Barrie Gibson, the statue is located near the Ocean Terminal at Durban harbour.