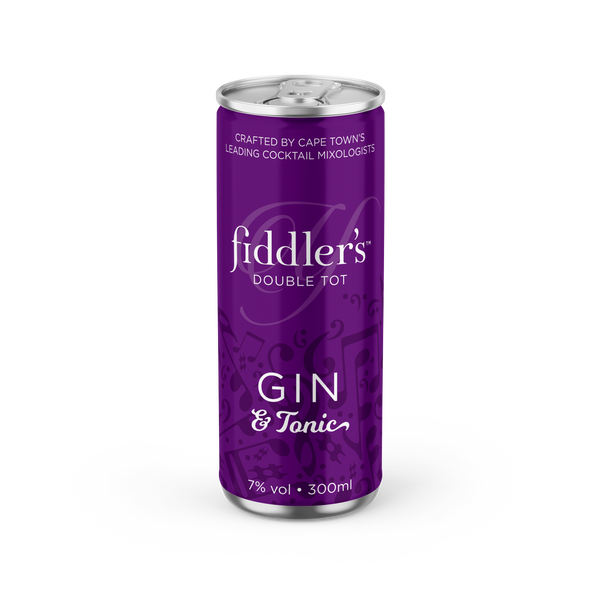 Fiddler's Premium Craft Gin, in harmony with Quinine and Citrus Tonic Water
makes for the perfect duet. Fiddler's leads with a double measure so as to unlock the
taste Gin connoisseurs look for. Simply pour over ice, garnish with a sprig of rosemary,
add a wedge of lime and enjoy!

Item Description
12 x 300ml
7% Vol
Shipping & Tax 
Price Includes shipping and VAT (anywhere in RSA)