THE GREAT ESCAPER - BLONDE ALE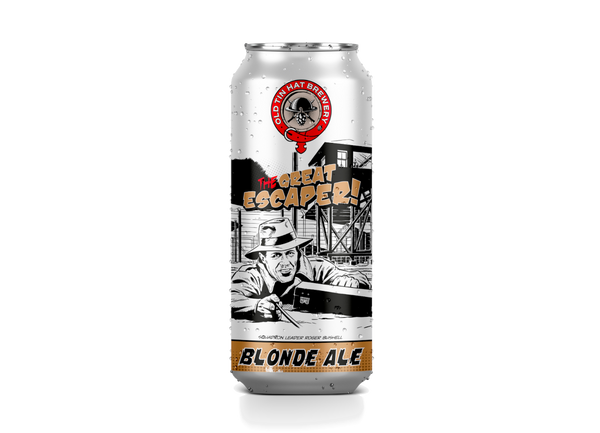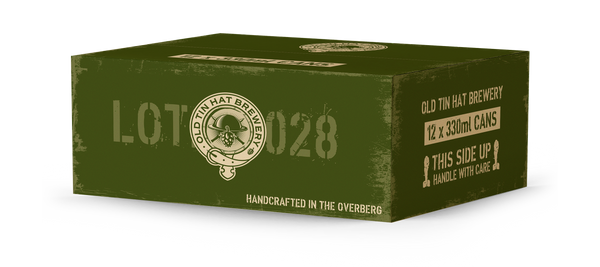 Beer Style
A Blonde Ale brimming with sweet malty flavours, aromas, balanced by spicy hops for a refreshingly light finishing. Handcrafted in the Overberg. Artisanal quality without compromise.
Item Description
Ammo Case : 24 x 500ml
4% Alcohol Vol
Shipping & Tax 
Price Includes shipping and VAT (anywhere in RSA)
THE ROGER BUSHELL STORY
South African WWII hero, Squadron Leader, Roger Bushell, was downed, captured, and detained in Stalag Luft III POW Camp. Called 'Bix X' he headed up the 'Great Escape' to disrupt Germany's war efforts. The famous movie The Great Escape made many to believe the man who lead the escape from Stalag 111 Prisoner of War camp was British.
It was a South African, the World War II RAF Squadron Leader, Roger Bushell. After his Spitfire was shot down he was captured and entered into the German Luftwaffe Prisoner of War system. On arrival at Stalag Luft he escaped. Has was recaptured, landed up at Oflag X-C camp, escaped again, only to be recaptured again! After rough interrogation by the Gestapo Bushnell was sent to Stalag III camp.
The Great Escape was planned to allow 200 men to escape on a single night. They dug three tunnels known as Tom, Dick and Harry. An unprecedented escape which involved 600 prisoners digging tunnels, converting uniforms to civilian clothes and issuing forged documents. Tom was discovered, Dick was abandoned, whilst Harry was open. ON the evening of 24 March 1944 The Great Escape went ahead.
Things did not go as planned and only 76 officers managed to escape. Bushell was amongst the first to escape and boarded a train at Sagan. He was caught in Saarbrücken while awaiting a train to Alsace. On Hitler's orders 50 of the recaptured escapees were murdered, including Roger Bushell.
Roger Bushell is formally remembered on the war memorial located near his family home in Hermanus, South Africa.