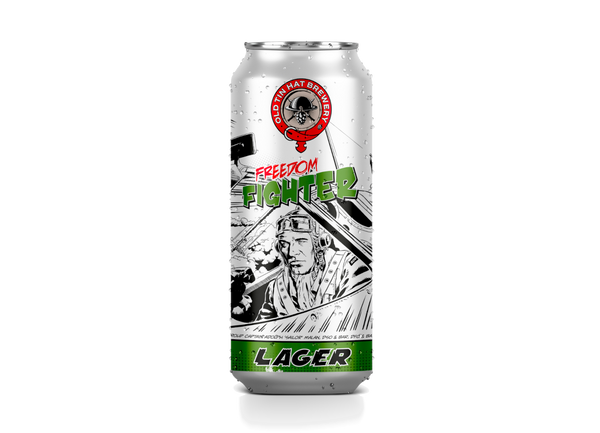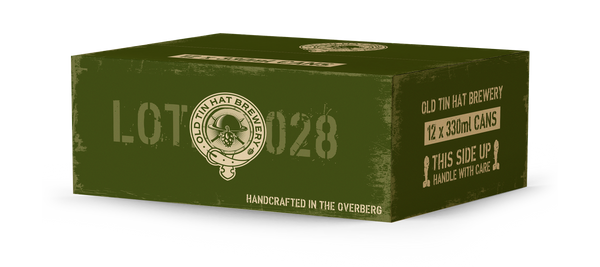 Beer Style
Malty with a crisp, bitter finish. A traditionally brewed Lager showcasing the balance between hop and malt. Handcrafted in the Overberg. Artisanal quality without compromise.
Ammo Case – 24 x 500ml – R720.00 while stocks last
Price includes VAT and Shipping Nationwide
5% Vol
Shipping & Tax 
Price Includes shipping and VAT (anywhere in RSA)
THE SAILOR MALAN STORY
Sailor Malan was a South African World War II Ace Fighter Pilot known as Sailor from a stint in the Navy on the SATS General Botha. He joined the Royal Airforce (RAF) at the onset of the Battle of Britain in 1940 where he became the 74 'Tiger' Squadron Leader. Sailor led the battle from Biggin Hill over Hellfire Corner in Kent. The RAF adopted of his rules for Air Fighting which played a significant role in winning the Battle of Britain. 
In all Sailor shot down 27 enemy kills, 7 shared destroyed, 2 unconfirmed, 3 probable and 16 damaged. He remains one of the highest scoring pilots to have served with Fighter Command and one of 'The Few' as described by Sir Winston Churchill who later became Godfather to Sailor's new-born son.
Returning the South Africa after the war, shocked by the National Party's election win in 1948, he became the President of the Torch Commando, a pro-democracy mass movement made up of returning war veterans which, at one stage it boasted 250,000 members.
A true Freedom Fighter, Sailor Malan lived up to his squadron's motto I Fear no Man, to which end he defied Nazism and Fascism from the onset. All to the benefit of humanity.